These posters are obviously good:
Left-leaning student activists at Oberlin College hung posters at the Christina Hoff Sommers event earlier this week that identified the students involved in bringing the individualist-feminist and AEI scholar to campus.

Each poster gave the name of a specific student-member of the Oberlin College Republicans and Libertarians and accused that person of perpetuating rape culture.
But this one is bad: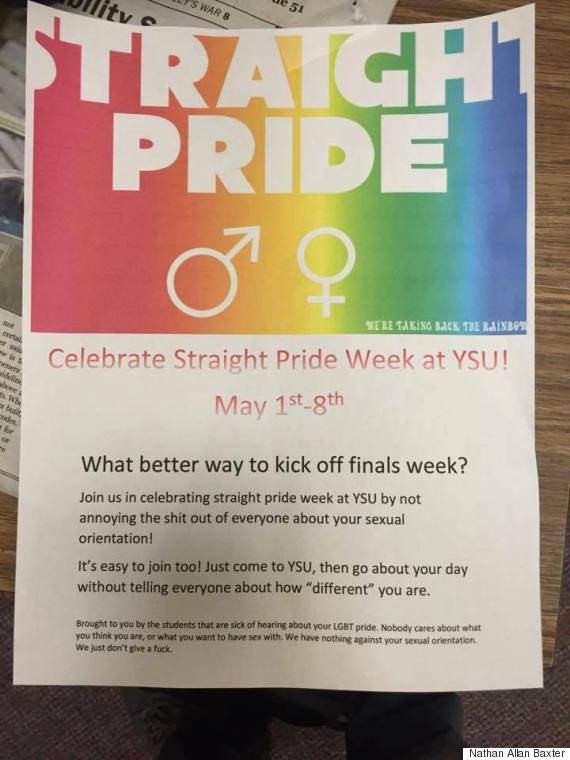 Posters promoting a "straight pride" week at a northeast Ohio university were removed this week after student leaders determined that the message went beyond free speech.

[…]

Campus leaders said that while they believe the posters were meant as satire, the message was inappropriate.
This one, too: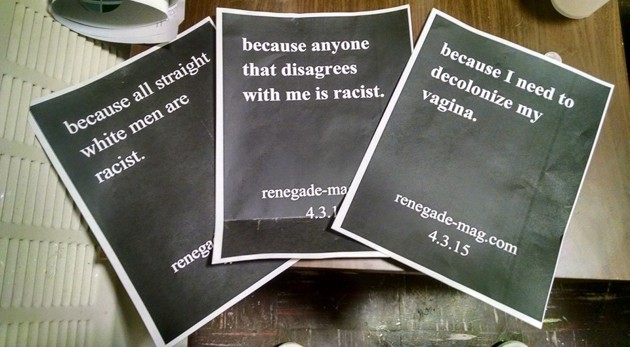 Die Satire ist verboten!